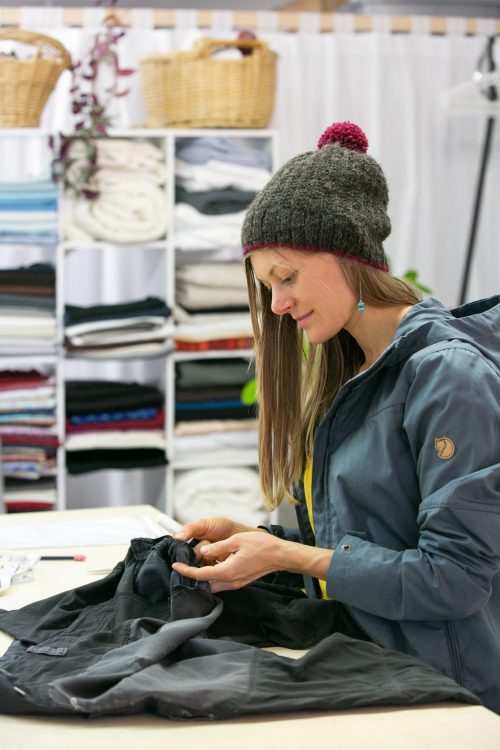 Inka Linn is our head seamstress, designer, tailor, and instructor, and started the business in 2017.  
She studied Norwegian Folk Textiles in Telemark, Norway, and has a degree in Textile Design; Embroidery, from the National College of Art and Design in Dublin, Ireland. 
In an age of poorly designed and badly made clothes, Linn takes pride in her ability to create quality garments and to alter or repair existing clothes so that they fit the human form and can enjoy a prolonged lifetime.
At a time when trades are going by the wayside, Linn is passionate about carrying on the rich legacy of craft from her Norwegian culture, and ensuring that traditional textile skills are passed on to others.